The wilderness awaits, if only you can fuel yourself with enough food to reach it! Amelia Gillies has some pointers on healthy hiking food for overnight hikes – here's how to keep your body fuelled with all it needs to function at its best and keep you adventuring.
Have you ever been stumped for what to eat on a multi-day hike? It's enough to challenge even an experienced adventurer, or scare off a beginner contemplating their first overnight hike.
Clean eating is often thrown out the window when backcountry hiking. There's nothing like an exhausting, all-day hike to tempt you to treat-yo-self with "trail mix" that's 90% M&M's.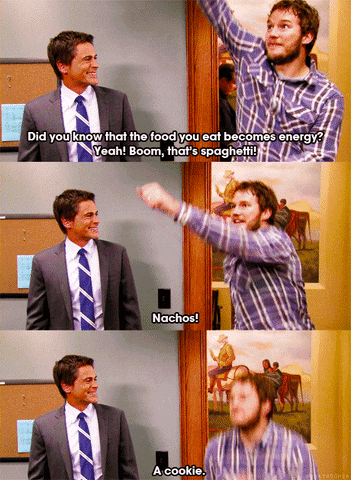 Packing sufficient lightweight food, without refrigeration, is a huge challenge. Eating clean and healthy is usually the last thing on your mind. Yet hiking is the time your body needs the healthiest food as you burn around 600 calories per hour.
So how do you eat clean when on the trail? Here are our 10 top tips on how to cook up some delicious, healthy hiking food in the wilderness.
Healthy Hiking Food Basics
Don't be afraid to be creative! It might seem easy to load your bag with a pre-packaged, freeze-dried packet for every meal of your day but nothing tastes better, or is more satisfying, than the meal you created yourself. Pre-packaged, freeze-dried meals have their place (especially for long adventures) but many are carb-heavy, full of preservatives and MSG, without the slow burn energy you'll need for adventuring.
Instead of relying entirely on pre-packaged meals, consider your favourite meals at home. Can you make any simple swaps so your ingredients are as light as possible, and will last without refrigeration?
You'll power through hikes best with lots of plant or animal-based protein. Try freezing a meat of choice in a cryovaced bag at home before your trip, then letting it defrost in your pack the first day to use in your dinner.
Fresh Is Your Friend
Fresh fruit and vegetables are loaded with nutrients and vitamins to help you conquer that next hill. You can even combine them with dehydrated ingredients for a satisfying meal!
For the first days of a multi-day trip, try to incorporate as many fresh foods as possible, saving your dehydrated or pre-packaged food for later. Fresh foods may be heavier in weight, but they are full of antioxidants high in nutritional goodness. To save on weight, choose veggies that you can't find dehydrated, so you still get a varied, balanced diet while in the wild.
What Will Last?
Choose fruit and veg that are firm and don't compress easily when you do a squeeze test. Fresh veggies like zucchini, carrot, garlic, onion, ginger and beetroot will last for a few days in the bottom of a bag.
For fruit, try oranges, apples and anything that will hold its shape. If you want to bring softer fruit and veg, like avocados, cucumbers and bananas, use these on your first day to save the hardy veggies for later.
What Won't Last?
Fresh tomatoes – unless you like tomato soup brewing in your bag, get sun-dried instead.
Potatoes – heavy and one of the easiest veggies to find dehydrated, or to dehydrate yourself.
Smooshing it in the bottom of your bag – store your fruit and veg in a separate plastic bag. If you must push down to squeeze everything else into your backpack, do this before putting that bag of veggies in.
Make It Exciting
No fan of bland? When planning out your meals, include herbs and spices. Stock cubes will make a huge difference, but you can also mix together different ziploc bags of salt and pepper and herbs and spices that will work with your individual meals.
For my last trip I prepared a ziploc with curry powder, chopped ginger, a cinnamon stick and bay leaf, making my Indian curry delicious.
Camp Kitchen Recipe Idea: Try Rach's Indian Style Lentils
Don't Forget The Fat!
If you plan to fry anything bring good oil or fat, like coconut or olive oil. A small kid's sized plastic water bottle or a GoToob will make a great container, without the weight of a glass bottle or jar.
Dehydrate
Dehydrators are magical. Fruit, veggies or protein will shrink down to weigh bugger all, and retain almost all of their nutritional content. For the easiest healthy hiking food to prepare on the trail you can even dehydrate full meals; the Backpacking Chef is the expert on this. If, like me, you don't have a dehydrator, you can use your oven to create nutritious snacks like apple chips.
If you do buy pre-packaged dehydrated food, consider skipping pre-made meals and getting individual ingredients instead. Camper's Pantry sell delicious individual packets of veggies and Back Country Cuisine sell plain rice and beef mince. Add these to a meal with some of your fresh veggies and you've combined the best of both worlds.
Prepare!
Before you start your hike, lay all your food out at home, and check that you have everything you need. Most people need a minimum of 3 square meals a day, and you don't want to find yourself a meal short. Once you are sure you have enough food, pack more. Bring enough food for at least one additional full meal in case you get stuck, or extra hungry.
Be Economical
Ask yourself, "Do I really need that?" Consider whether the food you're bringing gives you the best bang for your buck. Food takes up lots of weight and room, so everything you're going to lug for the next 2+ days had better be worth it.
Consider whether you can dehydrate or repackage things into lighter or smaller containers. Try swapping tins of beans for dried beans or tinned tomatoes for a tube of tomato paste that can be reused next trip.
Packing Too Much Plastic? Read: How To Be Green In The Backcountry
That's All Well And Good, But What Do I Actually Eat?
There are plenty of hiking and camping recipe collections available online. Here are some that focus on healthy hiking food:
Got a recipe you'd like to share? Join the Explorer Project and contribute to our Camp Kitchen category!
Healthy Hiking Food Menu Inspiration
On my last trip, a 25km hike through Barrington Tops, this is what I ate:
Day 1
Lunch — Fresh sourdough bread, hard pecorino cheese, sun-dried tomatoes, cucumber, avocado and pâté.
Snack — Organic beef jerky, carrots and nuts
Dinner — Frozen cryovaced chopped lamb that had been defrosting in my bag, fried with some Indian spices. I added tomato paste from a tube, powdered coconut milk, dehydrated broccoli and carrots from Campers Pantry to make an amazing curry with Back Country Cuisine rice.
Dessert — Red wine decanted like a fancy person into a plastic flask, and a lamington (only partially squished).
Day 2
Breakfast — Protein-packed for a big day of hiking; dehydrated beef mince, broccoli and carrots with a stock cube.
Lunch — Remaining sourdough bread, cucumber and sundried tomatoes, with spicy salami and tuna in olive oil.
Snack — Popcorn (surprisingly easy to make from scratch, with corn kernels, butter and salt)
Dinner — Mexican black bean stew, with diced zucchini and salami, in corn tortillas with avocado.
Dessert — Repeat the wine, and bring out the chocolate!
Day 3
A repeat of day 2's breakfast, and some carrots and beef jerky as a morning snack. We finished our hike and made it to the local pub in time for lunch.
At the end of the trip, I had a packet of quick-cook lentil curry, and a few snacks and nuts left over, enough for at least another whole meal if I had gotten stuck.
Pack It Up
Backcountry hiking can be daunting enough without the stress of worrying whether you'll have enough food. Taking the time to prepare, balancing fresh with pre-packaged meals, and considering healthier ingredients will give you the confidence to create delicious, healthy hiking food. With your food sorted, you can focus on your journey, powered with enough energy for any adventure!